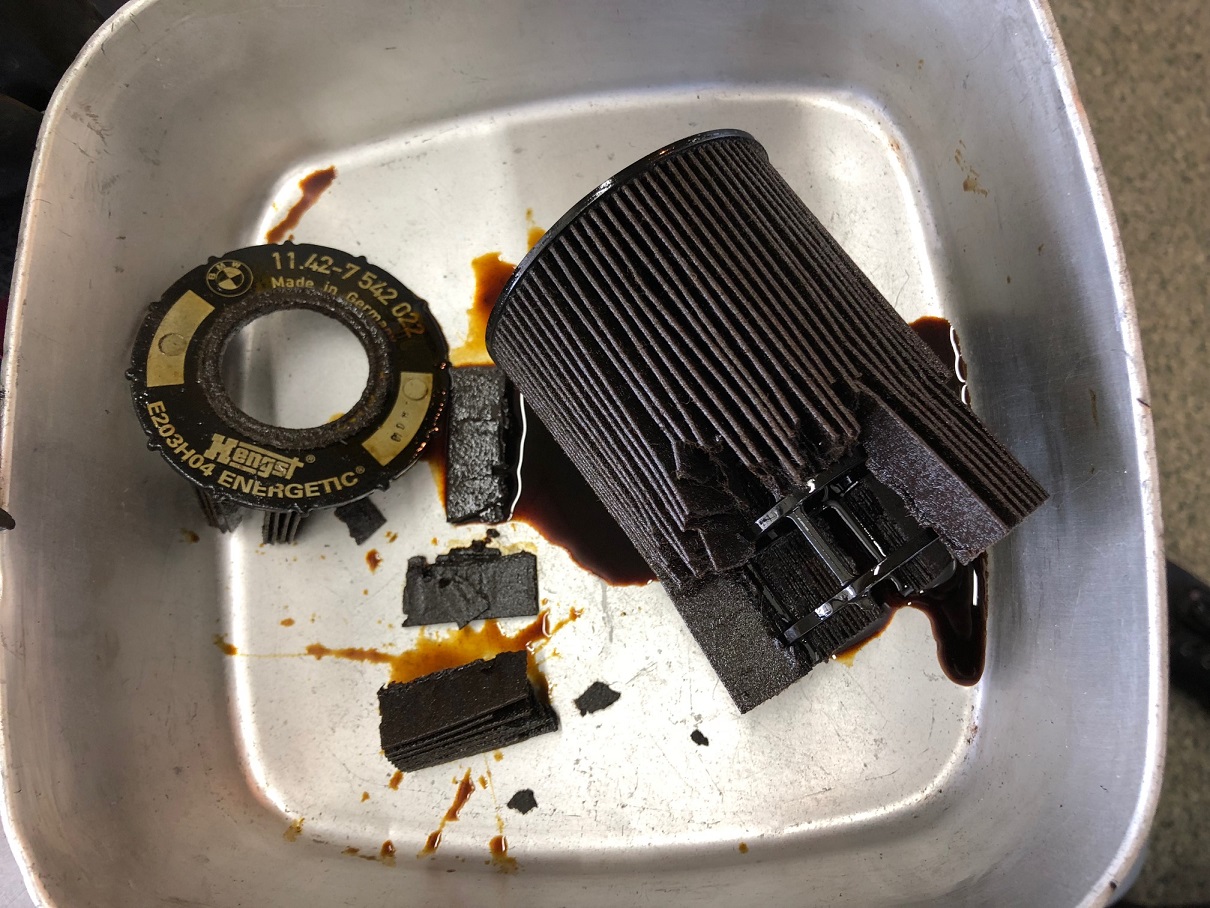 Some cars may have in the digital display the Service Reminders to come on in very long intervals.
We had the pleasure to find that the Oil Filter in the 2007 BMW 550i may have not been changed in a seriously long time. The Engine is V8 4.8L 4837CC FI GAS N N62B48B
The digital display for Service Reminder in cars like this may not illuminate until after 15,500 miles! Sometimes we see cars that perhaps other shops did not have the proper socket tool to remove the oil filter canister, or simply did not bother to change the filter.
This picture will show you what can happen if you wait to change the filter, or just never change it at all. Imagine all those little plastic pieces that could be flowing around the engine!
Any car with Synthetic oil we recommend 6 months or 6,000 miles. Engines need lubrication. The more you keep these little moving parts smoother, the longer it will last!