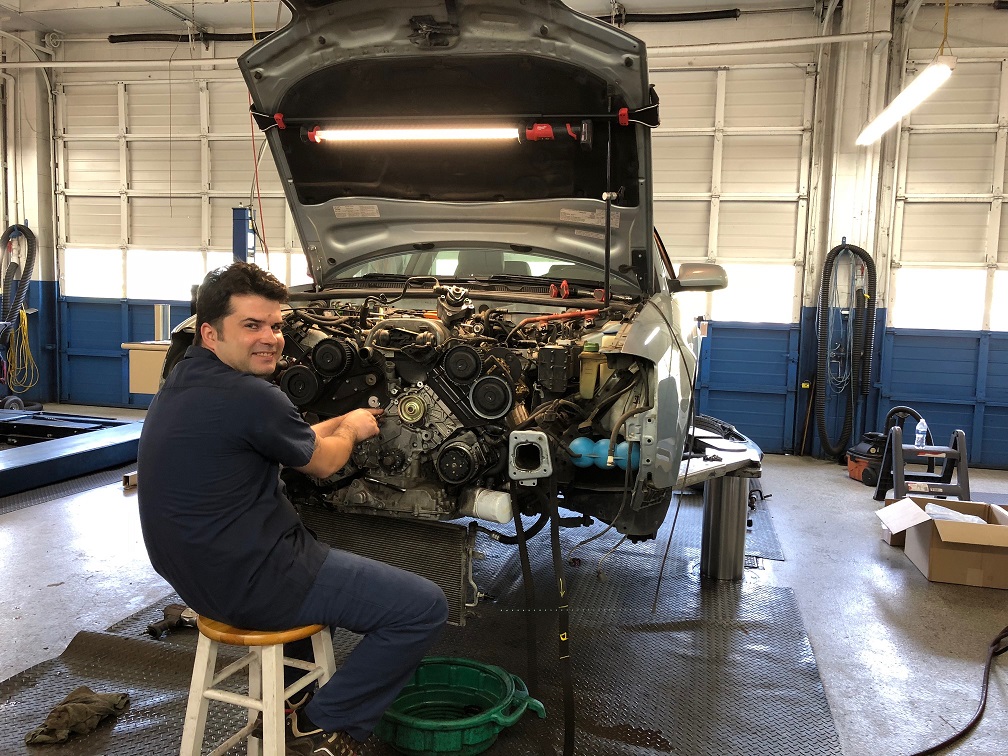 We have had an interesting week with two Early 2000's Audi A6 cars that were due for their timing belts.
Same engine back to back.
If you have owned one of these Audi's you may remember the intense work it takes to replace these parts.
Not just the belt, but we also replace water pump, thermostat, several other pulleys and hoses. Basically anything we can have access to replace at this point.
Some call this "Front Engine Service." You can see by the photos, once we get these cars in this service mode, it is the time to replace many items, as we may not ever be in this access point again for a long time.
Ten Years or 100,000 miles is a typical timing belt replacement recommendation. Most cars you cannot actually see the belt without really opening many covers, so the replacement based on time is crucial. Some customers that chose to prolong our recommended work actually ended up have their timing belts break which caused serious engine damage which was a much higher repair bill than just the timing belt work.