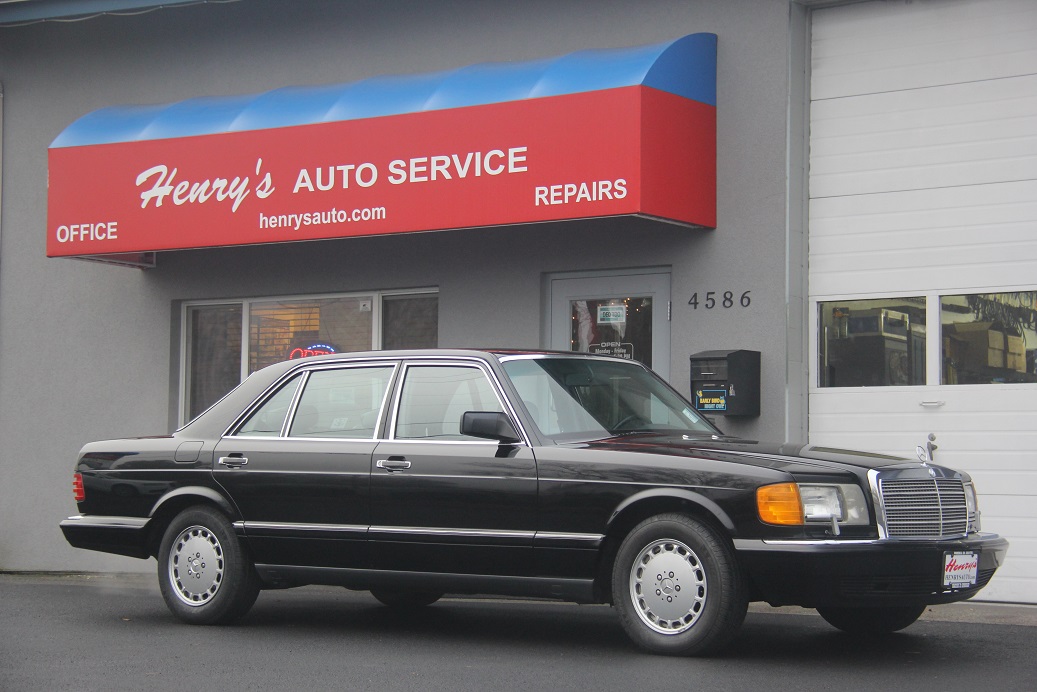 I grew up here with my family business since the early 90's and remember when one of these big Mercedes would come to the shop it was a big deal.
1989 Mercedes 560SEL with 153,000 miles. Came with all books, manuals, and a binder of service records.
People would stop by just to get a better look at cars like this that were represented success and power of the late 80's.
Today many of these larger Mercedes sedans have  been laid to rest in scrap yards, were destroyed in the cash for clunkers phenomenon, or are barely running on our roads.
This one survived! We were very excited to sell this for our client. It may not be a rare convertible model, nor was it a limited production car, but this 560 was truly in the hands of a car lover. The owner loved this car and kept records for it all the way back to 1991. There may not be any other 560 out there left that was this well cared for. Zero Rust. Everything works- the sunroof, heated seats, cruise control, rear seat reclining. Plus-this Mercedes looks as good on the inside and out.