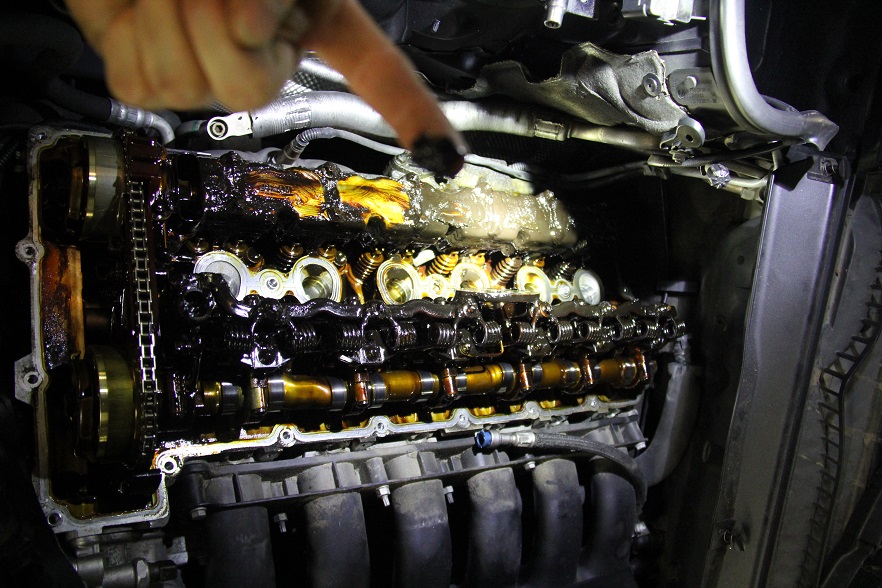 BMW's service interval clocks amaze me when they recommend your next "service" is due in 15,500 miles.
This week I took a moment to show you why oil changes are important, and one of the least expensive thing you can do to prolong the life of your car's engine.
The oil sludge you can see in these photos can happen when you decide to continue to go at very long oil change intervals.
Keeping fresh fluids in your vehicle is very important. Some manufacturers say "Lifetime Transmission Oil." This statement others have said was a selling point to keep people from being scared of buying a European vehicle. Nothing is lifetime, period.
We tell our clients, with the Synthetic Oil they should be changing their engine oil every 6 months or 6,000 miles. Whichever comes sooner. Something this simple will prevent issues like this from developing in your drivetrain. This kind of sludge we were used to seeing in engines with well over 300,000 miles. This BMW N52 motor only has 105,000 miles now.
So remember, change your fluids!