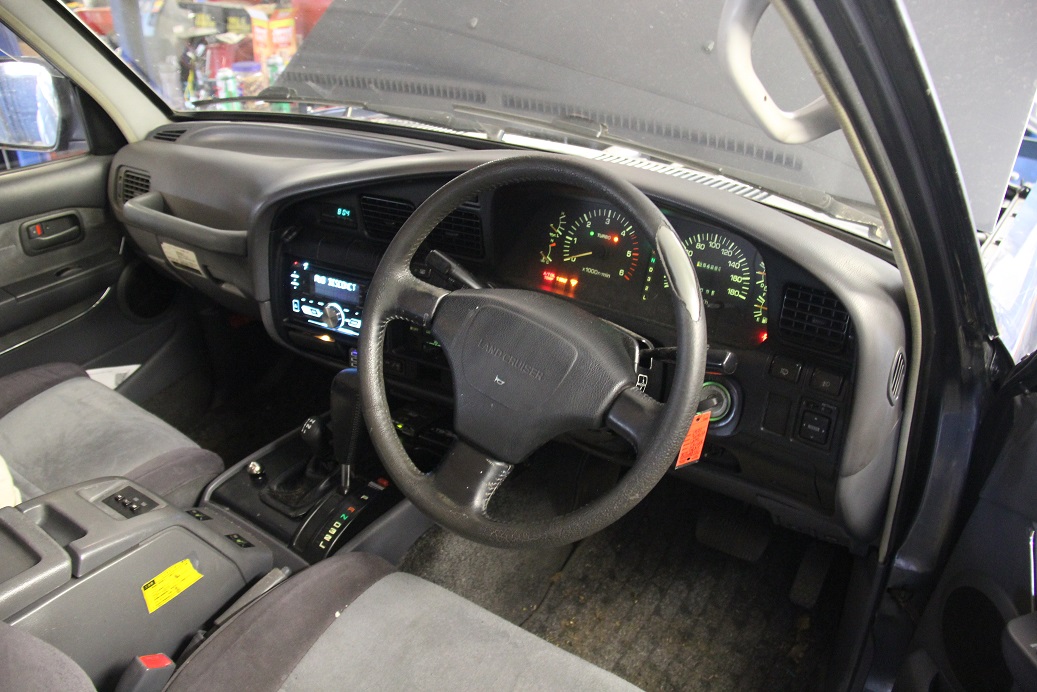 From first glance of this early 90's Land Cruiser from the street you would probably never think anything different, but as soon as you watch the driver step out from the right door then you know something is unique about this Toyota.
As we are working on this 1991 Land Cruiser VX Limited, it is a rare find, as this was a recent import here from the Japan market. The steering wheel is on the right hand, and underneath the hood is a 1HD-T 4.2 Liter Inline 6 Cylinder Turbo Diesel Engine.  Equipped with an Automatic Transmission.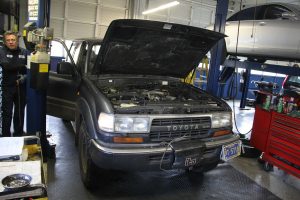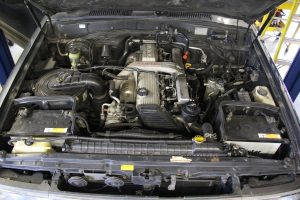 If you have never driven a car with this steering wheel placement, it definitely takes some getting used to.
The Land Cruiser 80 series was unveiled in October 1989 at the Tokyo Motor Show and launched in early 1990. It had swing-out back doors, which were replaced by a winch door in 1994. The Land Cruiser was nicknamed the Burbuja (Bubble) in Colombia and Venezuela due to its roundness. The J80 was initially offered in two versions in these countries: the fully loaded VX and an entry level model that included a vinyl interior with optional air conditioning. In 1996, the entry model was upgraded to a medium equipped model named Autana, including cloth upholstery, standard air conditioning and power driver seat. The name is a reference to the Tepui mesa Autana, a spectacular plateau and cave system along the Guiana Shield craton. Land Cruiser sales reached 2 million vehicles.