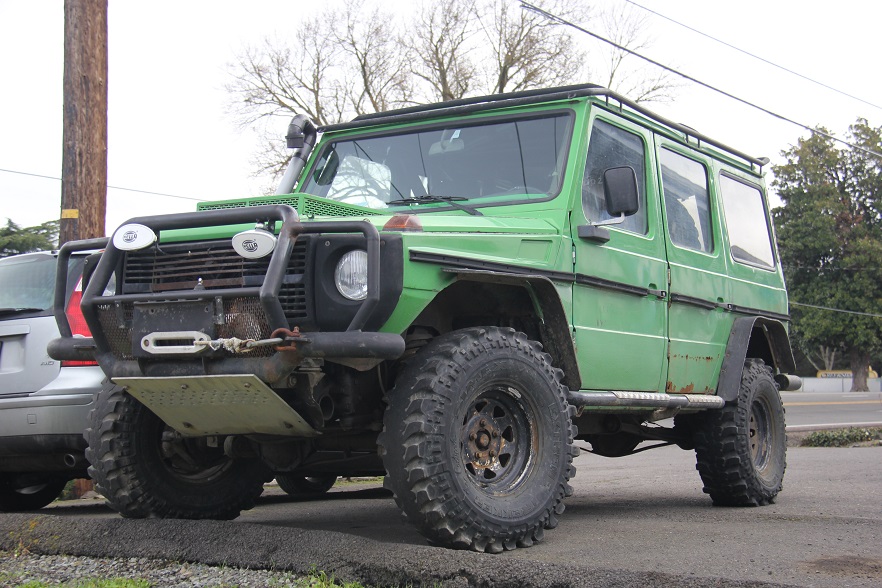 We are busy this week, one of our projects is this 1982 Mercedes G 300 Wagon. A rare and unique find in our area, this has vehicle has been heavily modified for off road use, and even equipped with a Turbo Diesel Engine from a 1987 Mercedes 300SDL.
Our technicians are in the process of doing a complete valve job on this motor. Even the turbo is being rebuild. The head we had found cracked, but lucky for us, we had stored this same complete head assembly on the shelf from 1998. This good head assembly we had stored all this time, wondering when we would get the chance to finally use it. I guess it pays off to keep good used parts when you need them.
I have watched the golden era of these early 80's diesel Mercedes making a slow recovery, they are becoming popular again. The nostalgia of the simple but reliable Mercedes motors are on their way back!