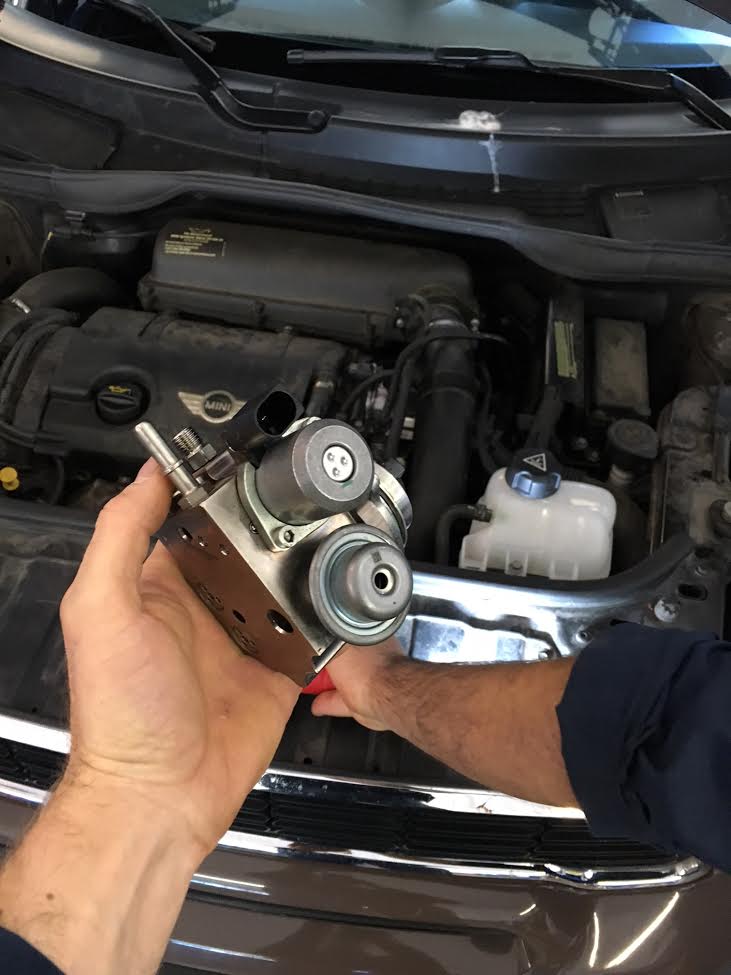 We recently had an interesting fix that took care of our customer with a 2011 Mini Cooper Countryman.
There was a loss of power when trying to accelerate. Vehicle felt like it went into "Limp Mode." This you can experience when the car may have a Check Engine Light and feels as if it only will give enough power to get you off the highway and pull over.
We diagnosed fault codes related to high pressure fuel level too low. After using our scan tool and viewing live data, we could read the live values for fuel delivery.
The high pressure fuel pump was failing. Apparently a common issue with these vehicles. Unfortunately the factory warranty did not cover this vehicle.
Replacing this High Pressure Fuel Pump had solve the problem. It was an interesting fix!