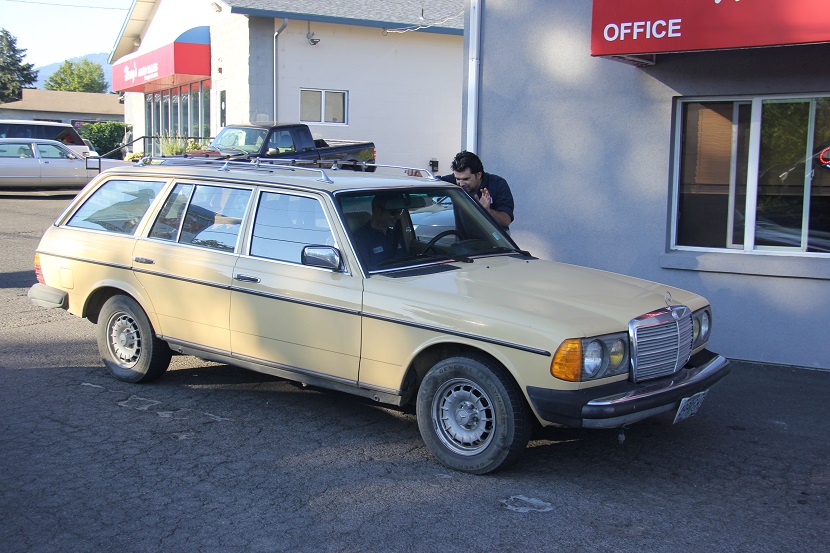 These will always have a special place in my heart. The W123 Body Style Mercedes were one of the most well built and long lasting cars made.
Now when we get one of these era Mercedes Diesel Sedans, or Wagons into the shop it can be typical to see 300,000 or more on the odometer and still running strong.
What I love about these Mercedes is that they had a simplicity to them. Sure they came equipped with nice leather and fine wood trim, but to the heart of the car it was built as a simple automobile.
The simplicity in their design is probably what led them to last forever (as long as the customer continues to love and maintain them).
We had one wagon (300TDT) just like this one for sale in 2014. I sold it to a buyer in Japan and was transported there.
Some say these were the the most successful Mercedes, selling 2.7 million cars.