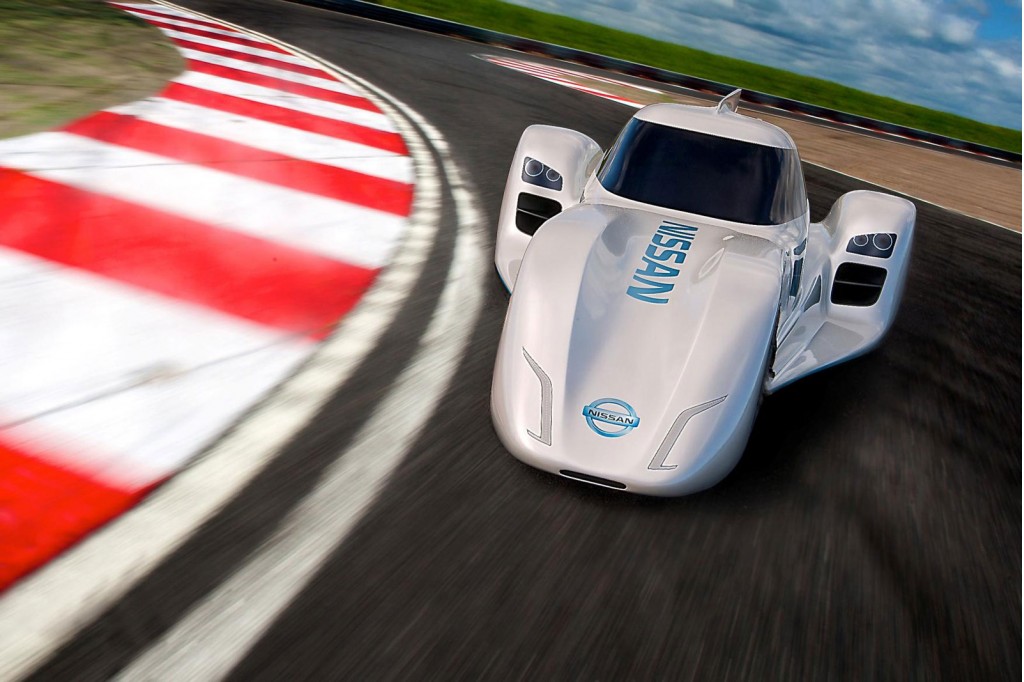 Nissan has announced detailed of the internal combustion engine set to be used it in the revolutionary ZEOD RC Le Mans "Garage 56″ car.
This is contender that is scheduled to be the first entry for the 24-hour race to compete a lap of its circuit under nothing but electric power.
A single lap of each one-hour fuel stint will be electric powered. However, the car would be unable to compete without its ICE, which it has recently been announced, will be a new 1.5-liter three-cylinder turbo unit. This will make Nissan the first major vehicle manufacturer to use a three cylinder engine in international motorsport.
It is an incredibly small unit weighing only 40 kilograms (88 pounds) but producing, it is claimed, 400 horsepower. The base engine is only 500mm tall x 400 long x 200mm wide (19.68″x 15.74″ x 7.78"). While the engine is technically too heavy to take as carry-on luggage on a plane, it would easily fit inside the luggage guides seen at major airports around the world.
Revving to 7,500 rpm, the Nissan DIG-T R, as it is known, produces 380Nm of torque. At a ratio of 10 horsepower per kilogram, the new engine actually has a better power-to- weight ratio than the new engines to be used in the FIA Formula 1 World Championship this year.